Breakfast Swiss Know-How in Alternative Investments focus Private Markets – Zürich
SPHERE organisiert in Zusammenarbeit mit der Allianz Schweizerischer Vermögensverwalter und der Technologieplattform SMAT eine Reihe von Frühstücksseminare, die sich mit alternativen Anlagen und Privatanlagen befassen.
Die nächste Veranstaltung findet am 6. Juni 2023 im Hotel Baur au Lac von 8.30 bis 10.30 Uhr statt.
Für schweizerische Vermögensverwalter und Family Offices ist es von zentraler Bedeutung, dass sie in ihrer Asset Allokation mehr Platz für nicht börsenkotierte Anlagen schaffen können: Immobilien, Hedge-Fonds, Private Equity, Private Debt, Infrastruktur. Dies gilt erst recht in Zeiten steigender Zinsen.
Um Sie bei der Suche nach soliden Lösungen zu unterstützen, stellt Ihnen SPHERE von nun an Schweizer Asset Manager vor, die sich in diesen Nischen mit relevanten Produkten positioniert haben.
SPHERE stellt dabei sicher, dass Sie umfassend über die Angebote informiert werden, die bei Ihnen möglicherweise noch nicht auf dem Radarschirm erscheinen sind. Das wird es Ihnen leichter machen, rechtzeitig und nachhaltig eine Beziehung aufzubauen.
---
PROGRAM:
08:30  Kaffee und Networking

09:00  Einführung 
Andreas Schaffner, Chefredaktor, SPHERE

09:10 The Archers: the exclusive European media fund
Marc Dujardin & David Grumbach, Founders, The Archers

09:25 Best Practices von Private Equity Co-Investitionen für Schweizer Vermögensverwalter und Ihre HNWI Kunden
Felix Jaeger, Senior associate, Mercer Alternatives
9:40 Archinvest : Invest in a selection of top notch-Private Equity opportunities via a digital solution
Pierre-Olivier Desplanches, Co-head and co-founder of Archinvest
09:55-10:30 Networking
---
Bitte beachten Sie, dass sich der Anlass nur an professionelle Investoren richtet.
Melden Sie sich mittels entsprechenden Buttons unten an. Sie können uns auch telefonisch unter +41 22 556 17 31 oder via E-Mail:  events@sphere.swiss
EVENT
Frühstücksseminare, die sich mit alternativen Anlagen und Privatanlagen befassen.
ORT
im Baur au Lac
Talstrasse 1, 8001 Zürich

ANMELDUNG
Bitte beachten Sie, dass sich der Anlass nur an professionelle Investoren richtet.
Melden Sie sich mittels entsprechenden Buttons unten an. Sie können uns auch telefonisch unter +41 22 556 17 31 oder via E-Mail:  events@sphere.swiss

Set up by Marc Dujardin and David Grumbach, THE ARCHERS S.C.A. is a reserved alternative investment fund ("RAIF") incorporated under Luxembourg law.
THE ARCHERS invests in European Audiovisual production and is the first private fund benefiting from the guarantee of the InvestEU Fund (for each segregate investment at 70 pct level of the potential losses).
Cumulating 30 years experienced management, the Fund will finance European films and TV series through loans vehicules in exchange of exclusive International Distribution Rights.

Marc Dujardin
Marc Dujardin is a lawyer specialized in business law and corporate for 15 years. Marc becomes in 2002 President of the production company JD PROD where he works on successful movies such as "The Artist". In 2019, Marc creates Le Collectif 64 with Vincent Maraval and CAA which develops and produces movies and TV shows.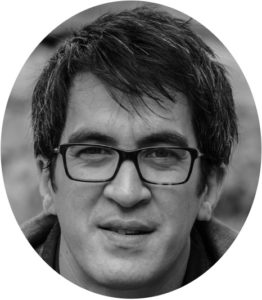 David Grumbach
David Grumbach is an entrepreneur and veteran film producer with over 15 years' experience specializing in European co-productions and distribution.
He owns BAC Films since 2013, one of the leading company which has won 9 prestigious Palme d'Or awards from the Cannes Film Festival.
Mercer Wealth ist der Investmentberatungsarm des weltweit tätigen Unternehmens Mercer und bietet institutionellen Anlegern massgeschneidertes Research, Beratung und Lösungen. Die globale Präsenz des Unternehmens ermöglicht es, den Kunden Zugang zu einem breiten Spektrum an Anlagemöglichkeiten und Fachwissen über mehrere Regionen und Anlageklassen hinweg zu bieten. Insgesamt ist Mercer Investments ein bewährter Partner für institutionelle Anleger, die ihre Anlagestrategien, vor allem im Bereich Profitmarktanlagen, optimieren wollen.
Felix Jaeger
Felix Jaeger ist Senior Associate bei Mercer Alternatives mit Sitz in Zürich. Er trat 2020 in das Unternehmen ein. Herr Jaeger arbeitet im Team für globale Co-Investments und Secondaries. Zuvor war Herr Jaeger in der Abteilung für Fusionen und Übernahmen einer Schweizer Corporate Finance Boutique tätig. Seine Transaktionserfahrungen umfassen Leveraged Buyouts, Unternehmensverkäufe und Börsengänge im Pharma- und Industriesektor sowie die Unternehmensbewertung von Unternehmen in den Bereichen Pharma, Industrie und Infrastruktur. Felix Jaeger erwarb einen Bachelor-Abschluss in Betriebswirtschaftslehre und einen Master-Abschluss in Rechnungswesen und Finanzen, beide an der Universität St. Gallen (HSG) in der Schweiz. Er ist Inhaber der Titel CFA, FRM und CAIA.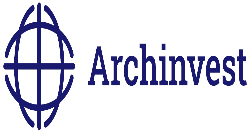 Archinvest www.archinvest.am is a management company accredited with French Market Authority, which enables individual investors to invest, through their wealth managers, in a selection of Tier 1 Private Equity funds and co-investment opportunities, historically accessible to institutional investors only. Archinvest has developed a multi-strategy (LBO, Secondaries, Private Debt, Venture, Infrastructure,…) and multi-product (Fund of Funds, Single Feeders, Direct Co-Investment) approach, to cover a wide range of investors profiles, with a minimum ticket of 100k€.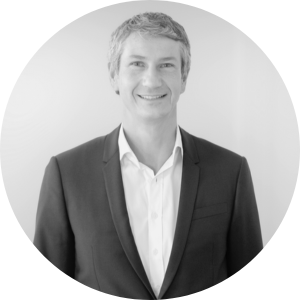 Pierre-Olivier Desplanches
Pierre-Olivier Desplanches is a Private Equity veteran with ~25 years as an investor in this field. He notably spent close to 20 years with Carlyle in Paris that he joined in 1999. During his tenure at Carlyle, he was involved in the investment of 4 LBO funds, the largest reaching €5.3bn. He invested in various industries including Medias, Building Materials, Lodging, Light Industrials and Healthcare. He pursued his career with 2 other European Private Equity funds before co-founding Archinvest in 2022.

Sphere
The Swiss Financial Arena
Depuis sa création en 2016, SPHERE anime la communauté des pairs de la finance suisse.
Elle leur propose en français et en allemand différents espaces d'échange avec un magazine, des hors-série réservés aux Institutionnels, un site web et des évènements organisés tout au long de l'année pour aborder de nombreuses thématiques.
Toutes les parties prenantes de la finance, l'un des plus importants secteurs économiques de Suisse, ont ainsi à leur disposition une plateforme où il leur est possible d'échanger, de s'informer et de progresser.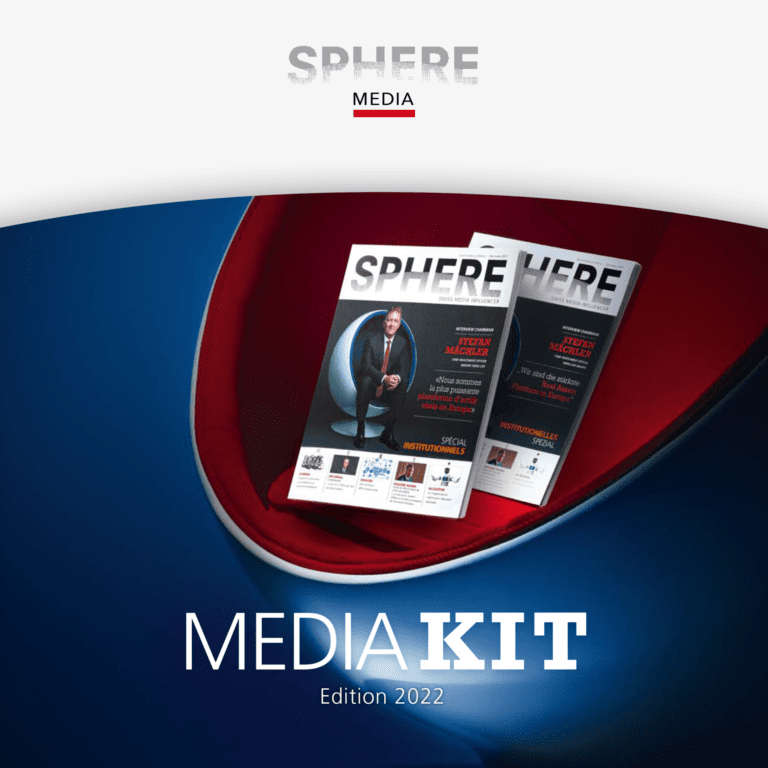 Rue Barton 7
Case postale 1806
CH-1211 Genève 1