Breakfast Swiss Know-How in Alternative Investments focus Private Markets
SPHERE organise, en partenariat avec l'Alliance suisse des gestionnaires de fortunes et la plateforme technologique SMAT, une série de petits-déjeuners dédiés aux investissements alternatifs et marchés privés.
Le prochain événement de la série à Genève aura lieu le 4 avril 2023 à l'hôtel Beau-Rivage de 8h30 à 10h30.
Il est devenu essentiel pour vous, gestionnaires de fortune et family officers suisses, d'accorder plus de place dans vos grilles d'allocation aux actifs non cotés : immobilier, hedge funds, private equity, dette privée, infrastructures…
Vous devez exploiter de nouvelles sources de rendement que les revenus fixes ne garantissent plus.
Afin de vous aider dans la recherche et le repérage de solutions judicieuses, SPHERE vous présentera désormais les gérants suisses qui se sont positionnés sur ces niches avec les produits les plus pertinents. En l'absence d'une plateforme réunissant ces gérants, SPHERE souhaite vous assurer une information fluide et abondante sur des acteurs clés qui n'apparaissent pas encore sur les écrans radars. Il sera alors plus facile d'établir avec eux des relations enrichissantes.
---
PROGRAMME:
08:30  Accueil café et networking
09:00  Introduction 
Jérôme Sicard, Co-Rédacteur en Chef, SPHERE
09:10 Hedge funds: Exploiting attractive return opportunities while preserving capital during periods of heightened volatility
Oliver Rossi, Senior Portfolio Manager & Vilien D. Stanisic, Head Business Development, Alpinum Investment Management AG
09:25 L'immobilier suisse : une classe d'actifs à part entière
Ruedi Göldi, CMT, CESGA, Senior Portfolio Manager Indirect Investments, Swiss Finance & Property Group
09:40 Opportunities in US Direct Lending in the current market
Will Lloyd, Managing Director, TCW
09:55-10:30 Networking
Événement réservé aux investisseurs professionnels
Inscription par téléphone au +41 22 566 17 31 ou par email à events@sphere.swiss
EVENT
Petits-déjeuners dédiés aux investissements alternatifs et marchés privés.
LIEU
Hotel Beau-Rivage à Genève
---

Alpinum IM is an independent asset manager (100% privately owned) based in Switzerland. We emerged in 2014 from a spin-off from Marcuard Heritage, a multi-bn global wealth manager.
Within a short time-frame, Alpinum IM has grown to a well recognized Alternative Investment Boutique with total AuM of USD 2 billion.
Core Competence:
Credit Investments
Direct Lending
Hedge Funds
Our offering includes our award-winning investment funds, customized portfolio solutions and investment consulting for qualified investors such as family offices, wealth managers, banks and pension funds.
Alpinum IM is authorized by FINMA as an asset manager of collective investment schemes.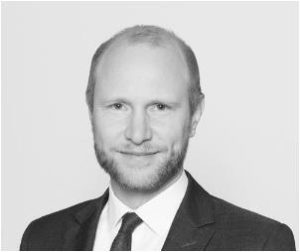 Oliver Rossi
Oliver Rossi is a senior portfolio manager at Alpinum Investment Management AG. Prior to joining Alpinum in 2018, Mr. Rossi worked as CIO of a volatility hedge fund. From 2007 to 2014 he was employed as a fund and hedge fund analyst at Rahn & Bodmer Banquiers. He holds a Bachelor Degree of Business Administration from the University of Applied Sciences, Zurich and did the Masters of Science course at EDHEC University, London. He also studied Sinology at the University of Zurich and Tongji University, Shanghai. He is a Chartered Alternative Investment Analyst (CAIA).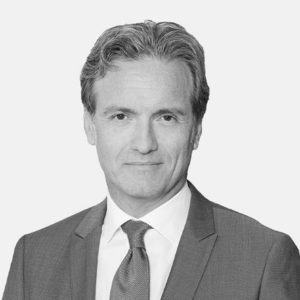 Vilien D. Stanisic
Vilien D. Stanisic is Head of Distribution at Alpinum Investment Management AG. He has over 15 years experience in the Hedge Fund industry. Prior to that he was Vice President at Privatbank IHAG AG in Zurich. From 2004 to 2019 Vilien was an External Client Introducing Agent for Signet Capital Management Ltd. In London, UK. A firm specialized in Fixed Income and Credit solutions. Mr Stanisic was instrumental in the build-up of Signet Capital Management Ltd. He holds a Business Administration Degree and developed his knowledge further in International Financial Reporting.
---

Swiss Finance & Property Group (groupe SFP) est l'un des plus grands gestionnaires d'actifs immobiliers indépendants de Suisse, un cabinet de conseil en investissements et une maison de titres. L'entreprise propose aux investisseurs institutionnels et aux clients wholesale une vaste gamme de prestations et produits immobiliers. Les encours sous gestion du groupe SFP s'élèvent à plus de 8.5 milliards de francs suisses, et les encours sous conseil à plus de 1.6 milliard de francs suisses. Le groupe SFP compte aujourd'hui 109 collaboratrices et collaborateurs.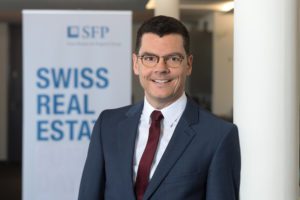 Ruedi Göldi
Depuis 2018 Gérant de portefeuille d'investissements immobiliers indirects Suisse chez Swiss Finance & Property Group
2015 – 2018 Expert commercial pour les investissements immobiliers directs chez Swiss Finance & Property Group
2012 – 2015 Formation continue en langues étrangères et Executive MBA de l'EHL Lausanne en administration hôtelière
1998 – 2012 Gérant de portefeuille chez Pictet Asset Management
Executive MBA de l'EHL Lausanne en administration hôtelière et Bachelor en administration des affaires du KS Saint-Gall. Technicien de marché agréé (CMT) et analyste ESG certifié EFFAS (CESGA)
---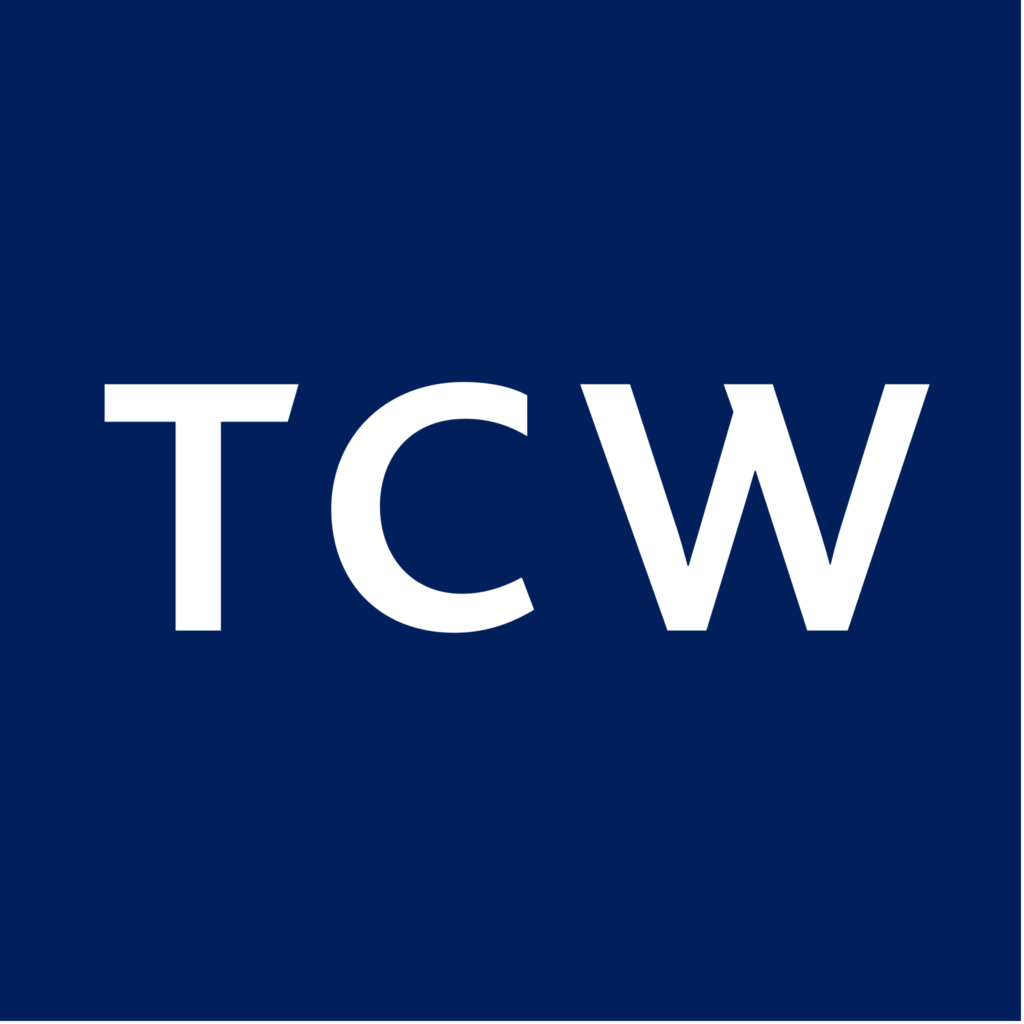 A leading global asset management firm with more than five decades of investment experience, $205 billion under management as of 31 December 2022

22 year continuous Direct Lending operating history with stable and consistent leadership

Niche, principal preservation-focused strategy, targeting premium returns at attractive risk profiles lending to sponsored and non-sponsored middle market companies

Investment approach has been honed and tested over various credit and economic cycles
Will lloyd, Managing Director
Mr. Lloyd serves as a Managing Director and Product Specialist for TCW Private Credit. Prior to joining TCW in 2014, Mr. Lloyd was a Managing Director at VelocityShares, where he spent the previous five years building the innovative exchange-traded products company. Prior to joining VelocityShares, Mr. Lloyd was a Portfolio Strategist in the research department with Bridgewater Associates where he worked with institutional investors globally on the structuring of portfolios and alternative investments. Prior to joining Bridgewater, Mr. Lloyd was Managing Director, research at Barclays Capital in London. He had global responsibility for Portfolio Strategies, Index Products, and Securitization research. He was instrumental in the growth of Barclays' inflation-linked bond business, and was a founding board member of iBoxx plc. Mr. Lloyd joined Barclays in 1997 from Credit Suisse First Boston.
Sphere
The Swiss Financial Arena
Depuis sa création en 2016, SPHERE anime la communauté des pairs de la finance suisse.
Elle leur propose en français et en allemand différents espaces d'échange avec un magazine, des hors-série réservés aux Institutionnels, un site web et des évènements organisés tout au long de l'année pour aborder de nombreuses thématiques.
Toutes les parties prenantes de la finance, l'un des plus importants secteurs économiques de Suisse, ont ainsi à leur disposition une plateforme où il leur est possible d'échanger, de s'informer et de progresser.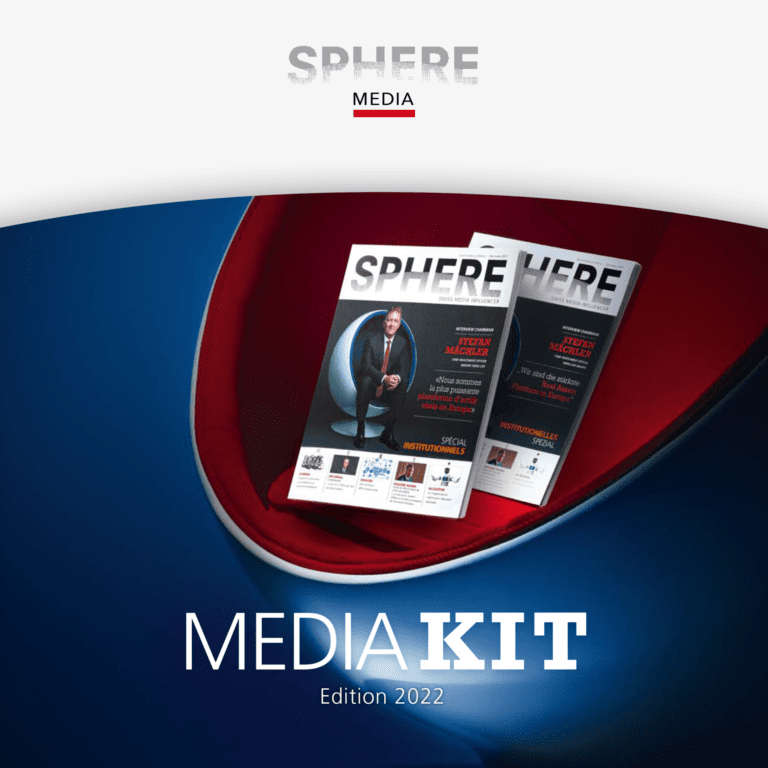 Rue Barton 7
Case postale 1806
CH-1211 Genève 1